Photos of Quarryhill Botanical Garden
In my previous posting I talked about my new year resolutions and my plans to go out and take lots of photos, yes photos and more photos, at the same time that I am learning more about the county I live in. Let me tell you, Sonoma has some very beautiful places. Amazing places for photos opportunities.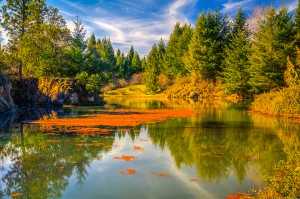 Last Saturday January 19, 2013 was all about a japanese botanical garden, one that I drive by all the time when I go to Kunde winery. From highway 12, it does not look interesting at all, you don't see anything that will catch your attention. My thoughts all the time where "just another vineyard with some hills on the back", let me tell you, I was wrong.
Quarryhill Botanical Garden here I come.
This Japanese botanical garden is located in the interception of Hwy 12 and Arnold Drive on Glenn Ellen, CA. It was founded in 1987 an has been bridging cultures in its mission to advance the conservation, study and cultivation of the flora of Asia. Quarryhill is a little forest in the foothills of the Mayacamas Mountains with a beautiful collection of asian flora, you will find there many trees and flowers, every plant has a label with the scientific and common name.
Easy gravel paths and trails, tranquil ponds and seasonal waterfalls, there are a few benches on well designed location where you can seat and admire the beautiful landscapes – "a photo Kodak moment". What I discovered is that I need to go and visit this paradise location at least one day for each season, I know you are asking yourself right now, why? yes good question. There are plants that blossom during spring, other during summer, then autumn and of course winter is the best time for the waterfalls, but actually kind of having to go there every month. Some plants like the Rosa chinensis var. spontanea white, pink or red flowers appears in February and March and so on.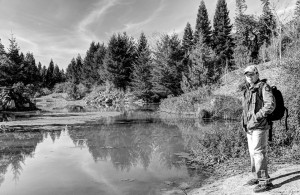 I think that by the end of the year I should have a good collection of photos of all the plants, and how each one looks during each season. I bet my result will be interesting. Quarryhill is a nice place to have a picnic too, hey just bring your wine and food pairing and find a place by the ponds or waterfall to enjoy the diversity of plants and colors, why not, after all you are in the wine county. Yes, don't forget to bring your camera and be "photo ready" you never know what you will find there.
So check some of my photos of this magnificent place at my quarryhill album. Stay tune for my next self-assignment photography adventure.